Lightweight flight case FS Series
The FS lightweight flight cases are durable, sturdy, reusable and feature our unique FB20 or FB45 locking systems, making operation simple and sound. The flight case provides protection against dust and water. Has no protruding parts, and its components are easily interchangeable.
Where minimal weight is essential we are able to omit the aluminium profiles, and provide hollow sandwich panels connected by butterfly locks. The flight cases in this series are strong, lightweight and available in all sizes.
Features FS Series
Strong
Lightweight
Durable
Advanced and unique locking system
All dimensions possible
Various versions available
Customized Transport boxes
Transport boxes from the Fawic FS Series are custom-made, super light-weight  and extremely strong. This way you always have the right durable solution for the transport of your goods.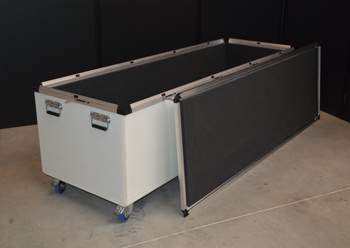 In our FS20 system, the composite sandwich panel is formed and welded by us to produce a complete strong and lightweight product. The extreme flight case is closed by means of our sturdy FB20 locking system.
The FS45 series features the same strong, lightweight properties of our FS20 series but benefit from a robust FB45 locking system.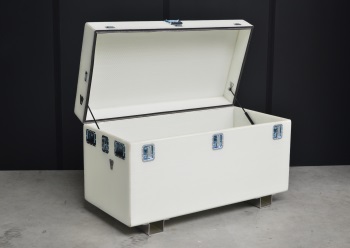 In the construction of our FS Series HD25 we have omitted the aluminium profiles and provided hollow sandwich panels connected with butterfly locks. Making this series particularly suitable for transport in which aluminium profiles would cause interference.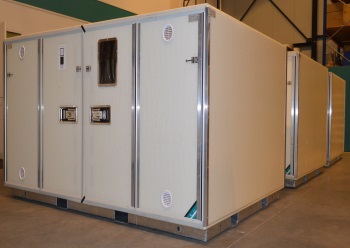 The containers of our FS Series HD30 comprise of 30 mm panels without aluminium profiles that are particularly suitable for applications where weight is an issue. The containers fit easily in sea containers as well as in aircraft pallets.
The FS45 Bike box is ideal for the safe transit and storage of your bike, and comes equipped with our strong FB45 locking system.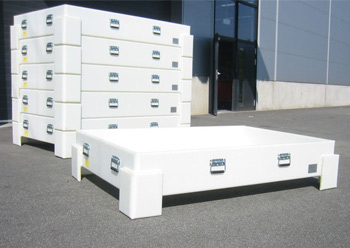 At Fawic the possibilities are endless! Various designs and applications are possible to further customize The FS series.

Bespoke solutions
Fawic FS Series Extreme flight cases are custom made. With our bespoke solutions we always have the right box for the transport of your goods.