Detachable workspace
Based on our unique Fawic system we build special removable work units. The units are light and bright, creating a pleasant working atmosphere.
Easy to move
This detachable workspace is easy to move. Building the structure takes only 10 to 15 minutes.
The material consists of lexan, clear channel plate / polyester white with XPS foam core. Our unique and strong FB20 locking system offers security.
Advantages
Bright if desired
Mobile
Extensible
Movable office or workspace
Work wherever you want
Our movable offices and workspaces are so flexible, you can move it quick and easy and build it within 10 to 15 minutes. You can also expand your workspace to suit your needs.
Do you have questions about the removable workspace? Please contact us. We are happy to help you.
Movable office
Do you need a special size? We manufacture our products according to your wspecifications. The units are illuminating, to ensure a pleasant working atmosphere.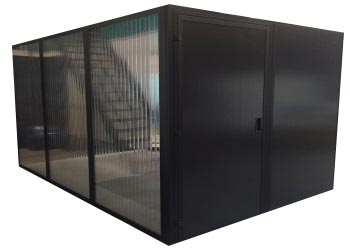 PLease contact us if you have questions or specific wishes for your removable workspace.