The ultimate flight case
In our FS20 system, the sandwich panel is formed and welded by us to produce a complete strong and lightweight product. The sturdy flight case is closed by means of our reliable FB20 locking system.
Customize We are able to customize your flight case with a frame for the storage of spare parts.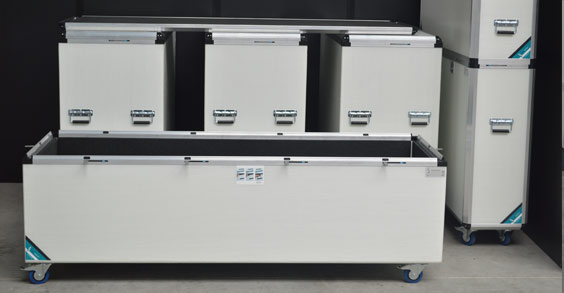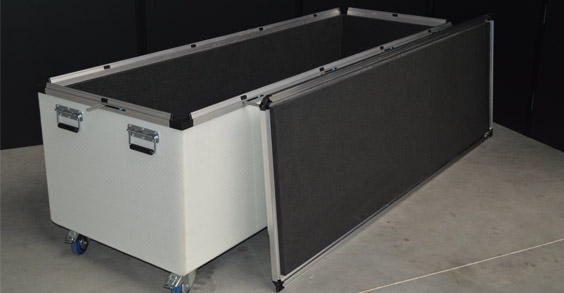 FS20 lighter than the FB20
The FS20 Transportation Box is so light you'll be able to save even more on transport costs. We removed the aluminium profiles in the bottom part of our FS20 box, making this box lighter then the FB20. The FS20 is therefore not modular.
The FS20 transportation box is suitable for applications where weight matters.
Tailored FS series
The FS20 transport box is available is several versions. At Fawic we designed our special flight crate series of FS20 boxes with oblique top, shaped to follow the contours of the aircraft and thereby utilize the cargo space optimally.

In addition to the standard sizes and FS20 series solutions. We are happy to discuss your packaging problem to find a customized solution to fit your products.