Lightweight and impact resistant box for paintings
The Gallery box protects your valuable paintings
We have designed our Gallery Christoffel box for art galleries to be light and extremely impact resistant. The Gallery box protects paintings during transport and storage. The box is equipped with lightweight panels and can be fitted with a removable front or top cover. The Christoffel box comes with detachable wheels, and sizes up to 6 m are possible.
Optional
The gallery box can be fitted with an aluminium pallet or buffered frame. To improve protection, the box interior can be tailored with a foam layer (e.g. LD29).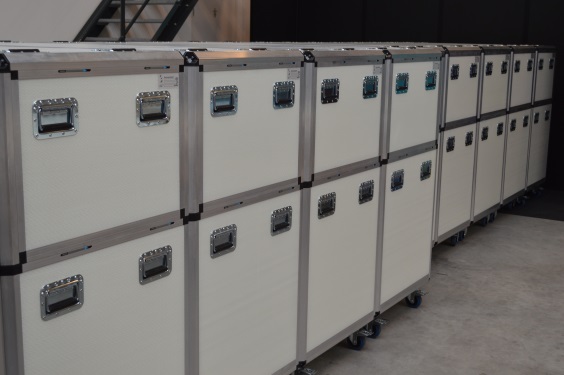 Customized solutions
At Fawic we deliver customized solutions for the art world, and are happy to discuss the possibilities with you. Please call us, or contact us using our form for more information.

For any questions regarding art transport solutions or our galley box, please contact us.